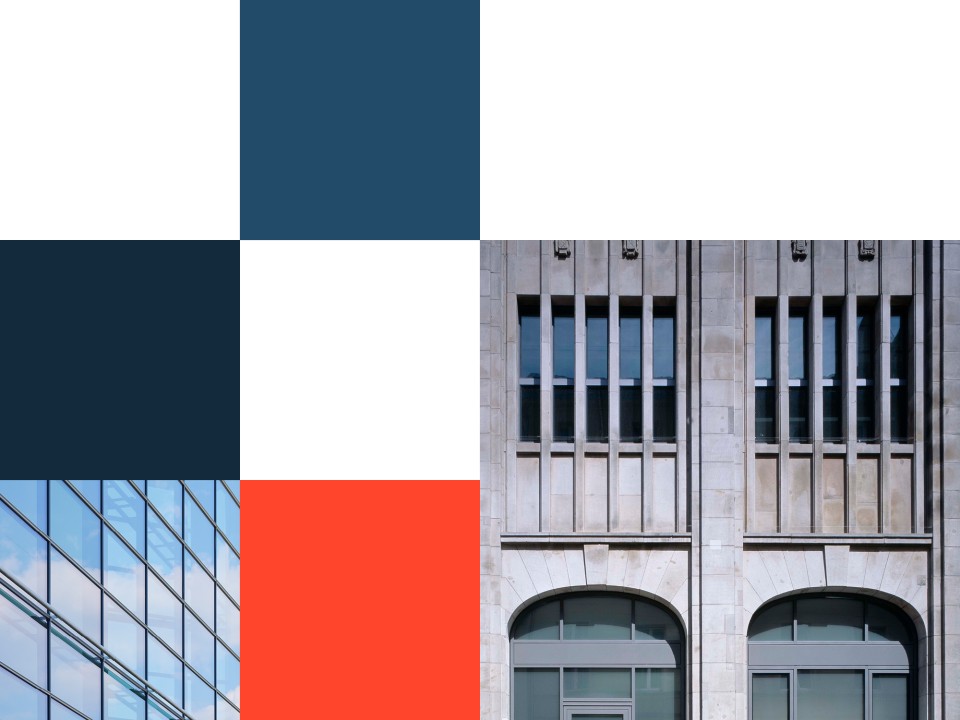 We look back on a long history
DFH is one of the leading asset and investment managers for real estate in Germany. For the past 30 years, we've been planning real estate investments for private and institutional investors as a member of the Zech Group – and continuously increasing property values as an active asset manager. We focus on the asset class office properties and commercial real estate in Germany.
DFH Group GmbH
In July 2023, Deutsche Fonds Holding GmbH will be renamed DFH Group GmbH. This means that the merging of the DFH Group will also be visible in the name.
Change of name and relocation of registered office PFM
In February 2023, the registered office of PFM Private Funds Management GmbH is transferred from Berlin to Stuttgart (Germany). At the same time, the name of the company is changed to DFH PFM GmbH.
Renaming Assetando
In December 2022, Assetando Real Estate GmbH will be renamed DFH ARE GmbH. At the same time, Merkens Fonds GmbH will be renamed DFH Merkens Fonds GmbH and WestFonds Immobilien-Anlagegesellschaft GmbH will be renamed DFH WestFonds GmbH.
30th Anniversary
DFH celebrates its 30th anniversary as one of the leading asset and investment managers in Germany: 3.75 billion euro in assets under management, around 956,000 sqm of rental space, 40 properties in asset and fund management, 58,800 investors, and an experienced team of 60 employees.
Integration of Assetando
Successful integration of Assetando Real Estate – along with its subsidiaries Assetando Property Management and Merkens Fonds – as well as WestFonds Immobilien Anlagegesellschaft into the DFH Group.
Strong Asset Management Expertise
DFH confirms its extraordinary asset management expertise in ongoing, successful optimization of its managed properties, securing a large public employer as a long-term tenant for around 3,720 m2 of office space at the Nordostpark 12–14 property in Nuremberg for a period of ten years.
Successful Track Record
DFH sells four investment properties to a Sixt SE subsidiary. Located in greater Munich, the office buildings are completed in 2003 and 2005 and successfully sold for a combined 80 million euro.
Acquisition of IVG's Private Funds Management Business
DFH acquires the private funds management business of IVG Immobilien AG, which manages properties in German and selected European cities for around 44,000 investors. This acquisition makes the DFH Group one of the most important providers of fund management services in the market, further expanding its position as a leading real estate asset manager in Germany.
Implementation of an investment volume exceeding 13 billion euro
Presentation of a strong track record: DFH collects around 172 million euro from its investors in 2011, increasing the number of its market transactions to 96 with an investment volume of around 13.0 billion euro.
Purchase of the high-end Fürstenhof property in Frankfurt's business district
DFH acquires the Fürstenhof office and commercial building in Frankfurt's business district for around 126 million euro. Built in 1900 and fully renovated behind the historical facade in 1992, the property offers rentable space of around 18,450 m2 as well as 201 parking spaces – and has been rented out to Commerzbank AG over the long term.
Product Innovation with the first asset structure Fund
With its 85 Concentio investment offer, DFH provides an asset structure fund for the first time. The Concentio series is successfully continued over the following years, with an accumulation plan concept added in mid-2010.
Company renamed Deutsche Fonds Holding
Companies of Deutsche Immobilien Holding and Sparkasse Bremen acquire the shares from the former shareholder in the DaimlerChrysler Group in early 2006. The company assumes a new name, Deutsche Fonds Holding, and thus becomes a member of the Zech Group.
DaimlerChrysler Services Structured Finance
DaimlerChrysler Capital Services (debis) Germany becomes DaimlerChrysler Services Structured Finance.
Historical transaction volume of 6.3 billion euro
Financial services are merged globally, transforming debis Financial Engineering GmbH to DaimlerChrysler Capital Services (debis) Germany. debis Fondsmanagement's activities are also combined under the umbrella of DaimlerChrysler Capital Services (debis) Germany, which kicks off the new millennium with a historical transaction volume of around 6.3 billion euro.
Consultant and arranger for international projects
With the business segments expanded to include international leasing transactions, debis Aviation Leasing becomes debis Financial Engineering. In 1998, we implement three international projects with a combined volume of nearly 500 million euro, assuming the role of business consultant and arranger for the public sector and private-sector companies.
First funds for financing real estate projects
Also a wholly owned subsidiary of Daimler-Benz InterServices (debis), the newly founded debis Fondsmanagement offers the first funds for financing rail vehicles, infrastructure projects and real estate.
Airbus A340 financing for Deutsche Lufthansa
debis Aviation Leasing initiates one of the first aircraft leasing funds for private investors in Germany, financing an Airbus A340-300 for Deutsche Lufthansa. The volume of this investment offer is DM 191,774,000 (around 98 million euro).
debis Aviation Leasing founded
With the founding of debis Aviation Leasing, Daimler-Benz InterServices (debis) lays the groundwork for our success. In addition to conventional leasing business, debis Aviation Leasing's range of services also includes the innovative development and execution of complex leasing transactions.